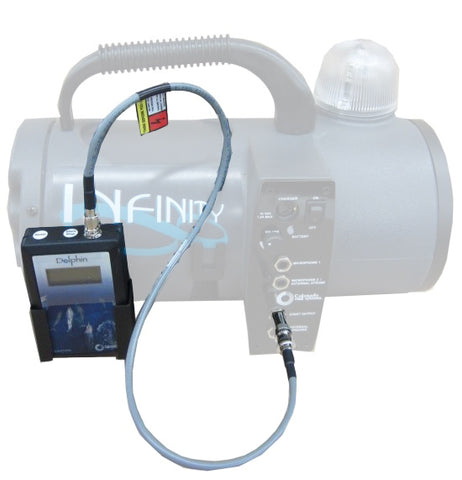 Dolphin Starter to Infinity Start System (K-DSS-1)
This unit allows you to connect your Dolphin Starter unit directly to your Infinity Start System for a synchronized start with the horn and strobe. 
The Dolphin Starter to Infinity kit (K-DSS-1) contains:
Adapter cable (R-015-595) with locking mini BNC connection on one end and locking BNC connected to a phone plug (R-025-992) on the other
Black holster (R-080-004) which mounts on a microphone clip on the Infinity Start System
1.5-inch square piece of hook and loop fastener for use if your Infinity only has one microphone clip
**does not include the Infinity Start System or the Dolphin Start Unit**
Pricing valid in US only. Returns are subject to a 25% restocking fee.

Contact us about this product:
---
We Also Recommend