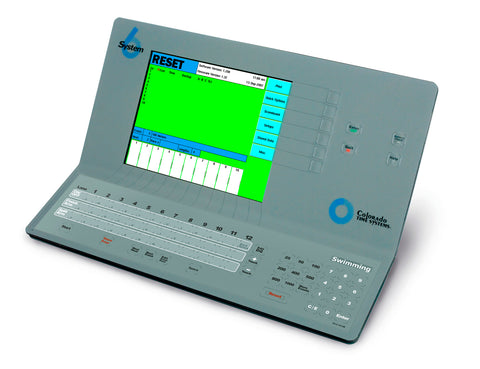 System 6 Timing Console (SYS6.S) - Refurbished
3,40000

$3,400.00

Save $1,350
---
---
The System 6 is your central timing console and coordinates incoming and outgoing information from the key components of your complete timing system. System 6 is a standalone unit dedicated solely to timing and scoring, which improves your ability to run an event with confidence. Swimming and Diving software programs come standard with each system. Water Polo, and Pace Clock software are also available. You can switch between sports by utilizing the keyboard inserts provided with each additional software package. 
This product typically ships in 2 - 3 business days.  
**this product is a factory-certified refurbished unit and is covered by a one-year limited warranty**
Pricing valid in US only. Returns are subject to a 25% restocking fee.
Contact us about this product:
---
We Also Recommend