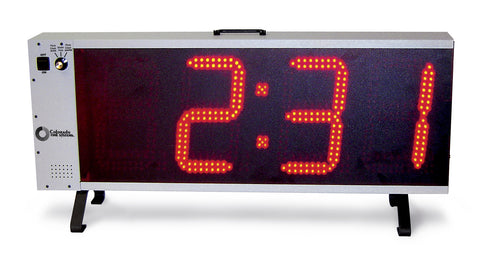 Portable Pace Clock Wireless (PCW-PORTABLE.S) - Refurbished
Wireless Basic Pace Clock with red LED digits, internal horn and battery, handle and legs. Two intensity settings.
This product typically ships in 2 - 3 business days.  
**product is a factory-certified refurbished unit and is covered by a one-year limited warranty**
Pricing valid in US only. Returns are subject to a 25% restocking fee.
Contact us about this product: